Looking for a Therapist in NYC?
Our therapists are trained in both western psychology and psychotherapy and eastern training in Buddhism and meditation which brings a broader perspective to mental health and well-being.
Our Approach
Each of us is fundamentally sane but confused habits of thinking, feeling and behaving make it difficult, at times, to access our sanity.  This is the basic view of Buddhism and the view we hold in working with our clients.  Often our confusion arises out of "mistakes in time" when we unknowingly misperceive the present situation to be like the past.  We respond as if now is like then.
Counseling Services
Individual Psychotherapy, Marriage Counseling, Neurofeedback Therapy, Group Therapy, Relationship Counseling, Premarital Counseling
Licensed NYC Therapists
Natalie Baker, Founder of Buddhist Psychotherapy NY and Licensed Psychotherapist –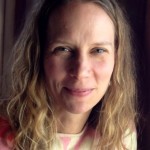 NYC and Westchester, NY:
"My practice and study Buddhism since 1991 informs the process of my work.  For example, I weave the meditation techniques of mindfulness and awareness into sessions through encouraging clients to use their present moment awareness as our guide.
The client's present concerns and goals is our focus in therapy rather than delving into the past, though at times understanding the origins of habits and how they may have interrupted developmental tasks can prove to be helpful.
My experience has taught me to trust in clients' innate ability to understand and heal themselves. Part of the therapeutic work is helping clients access their own intelligence which is often blocked by lack of confidence and support.  Another aspect of the work is to build awareness of their external and internal resources.
My style is very practical. In helping clients create the desired change, I use techniques from different traditions—developmental psychology, Buddhism, neurofeedback, somatic psychology, and cognitive/behavioural psychology.
I also employ awareness of the body as a therapeutic resource. From many different traditions–yoga, trauma research/treatment, Gestalt therapy–we understand that the body holds information about our habits, previous traumas, and is key to accessing our intelligence".
CLICK HERE to schedule a session with Natalie.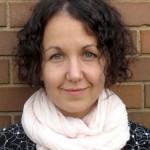 "I work with all people from all backgrounds, but have a specialty in working with Adult Children (of Alcoholics, Narcissists, etc) and those with Addictive Behaviors. 
I approach clients from a space of "basic sanity", the innate wisdom each human being has been born with. By using traditional interventions from Western psychology and the ground of Buddhist philosophy, I facilitate a connection with my client's basic goodness, natural wakefulness and health with the understanding that we are all capable of healing ourselves. Often times, we come to therapy when we are feeling confused, disconnected, fearful, and depressed; our ways of thinking, feeling and acting keep us stuck and unhappy. This is the basis of Buddhist thought: that our habitual psychological patterns cloud our basic goodness, leading to suffering. With this knowledge, we can work with mindfulness and awareness techniques to clearly recognize habitual patterns and their origin, while also reconnecting with one's inherent wisdom, easefulness, compassion, and confidence, bringing this into our lives.
CLICK HERE to schedule a session with Heather.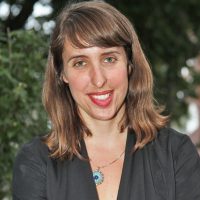 Practicing bilingual therapist in NYC for 5 years, SIFI certified, meditation teacher
Alison has over 5 years of experience working with English and Spanish speaking clients in NYC. She treats children, tweens, teens, emerging adults, adults, couples, and families who may be adjusting to life changes or dealing with mental health issues; with an emphasis on trauma informed work. Alison is interested in taking an integrative approach to therapy by combining clients needs with traditional Western psychology such as: talk therapy, play therapy,  art therapy, internal family systems, and nature therapy with ancient Eastern traditions such as Tibetan Buddhism and Yoga.
"I believe all people have the tools to heal ourselves; grow, learn, and reach our full potential. No matter what your age or life circumstances therapy is a safe space to do that work."
Click here to schedule a Session with Alison
Group Therapy
Group process helps members identify how they feel in the present moment both internally and towards other members of the group.  They learn how to be constructive in expressing emotions which then facilitates understanding and intimacy. Group also helps members identify unhealthy styles of communication and to practice new techniques in a safe and supportive environment. Learn more