Buddhist Psychotherapy NY Therapists
Licensed Psychotherapist, Certified Zengar Neurofeedback Trainer, Meditation Teacher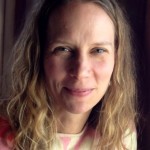 Natalie has over fifteen years experience as a NYC psychotherapist treating clients with conditions such as PTSD, trauma, anxiety, depression, ADHD, insomnia and relationship issues.
"My practice and study of Buddhism informs the process of my work.  For example, I weave the meditation techniques of mindfulness and awareness into sessions through encouraging clients to use their present moment awareness as our guide".
Click here to schedule a therapy and/or neurofeedback session with Natalie. Call (347) 860-4778 or email.
Practicing clinician in New York for the past 6 years. Meditation Instructor at the ID Project, NYC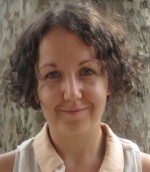 I approach clients from a space of "basic sanity", the innate wisdom each human being has been born with. By using traditional interventions from Western psychology and the ground of Buddhist philosophy, I facilitate a connection with my client's basic goodness, natural wakefulness and health with the understanding that we are all capable of healing ourselves. Learn more
Click here to schedule a therapy and/or neurofeedback session with Heather Call (347) 708-6177 or email.
Specialties
Addiction, Anxiety, Depression, Life Transition Issues, Relationship Issues, Trauma, PTSD, ADHD, Sexual Abuse, Spiritual Impasses, Parenting, Meditation & Relaxation, Emotional Communication and Intimacy. Learn more about our services
Any questions? Send an email using the form here.
Alison Pepper, LCSW
NYC Therapist Alison Pepper is a practicing bilingual therapist for 5 years, SIFI certified and meditation teacher. Alison has over 5 years of experience working with English and Spanish speaking clients. She treats children, tweens, teens, emerging adults, adults, couples, and families who may be adjusting to life changes or dealing with mental health issues; with an emphasis on trauma informed work. Alison is interested in taking an integrative approach to therapy by combining clients needs with traditional Western psychology such as: talk therapy, play therapy,  art therapy, internal family systems, and nature therapy with ancient Eastern traditions such as Tibetan Buddhism and Yoga.
Fill out the form here to inquire about a session with Alison or call 929-352-3504.

Optimize Your Brain with Neurofeedback Training!
Our therapists are also certified neurofeedback trainers and provide NeurOptimal neurofeedback sessions. Neurofeedback (EEG Biofeedback) is an advanced technology to optimize brain function. Often used as an alternative treatment to alleviate symptoms from ADHD, anxiety, brain injuries and more. Go to neurofeedbacktraining.com to learn more about how neurofeedback works and who it is for. We provide sessions in NYC as well as in Boulder and Denver in Colorado and Los Angeles.
Neurofeedback Home Systems also available for rent.  The neurofeedback equipment is easy to set up and provides the same training in office visits. We also ship nationally if you are not close to any of our locations.