This process-orient group is a form of meditation-in-action.  Members practice identifying and verbalizing their present thoughts and feelings, particularly as they apply to others in the group.  As a result, they develop an understanding of their emotions and how to express them in a way that fosters genuineness and intimacy.
Group therapy is a practical tool using here-and-now experience as the reference point.  Our habitual emotional patterns and communications styles become apparent and we practice using new ways of communicating to foster and develop intimacy.
[ From Our Blog: Learn more about Group Therapy:  How Can Group Therapy Help My Anxiety? written by Therapist Alison Pepper. ]
NYC Group Therapy – New ACoA Support Group Starting, January 2019!
Therapist Heather Coleman specializes is addiction treatment and ACoA Support and is starting a NYC group for Adult Children from Alcoholic or dysfunctional families on Monday nights from 7-8:30 pm starting the first week of January on the 7th.
The Group in NYC meets weekly for one-and-a-half hours.
If you have any questions about group and would like to set up a consultation to discuss joining, contact Heather at heather@buddhistpsychotherapyny.com or call (347) 708-6177.
Follow Heather and her articles on Instagram: TheMindfulACoA
To learn more about Heather, click here.
---
INTERESTED IN GROUP THERAPY?
Contact Heather by filling out the form below.
[contact-form to="heather@buddhistpsychotherapyny.com" subject="Group Therapy Inquiry from Buddhist Psychotherapy Website"][contact-field label="Name" type="name" required="1″][contact-field label="Email" type="email" required="1″][contact-field label="Message" type="textarea"][/contact-form]
---
LEARN MORE ABOUT GROUP THERAPY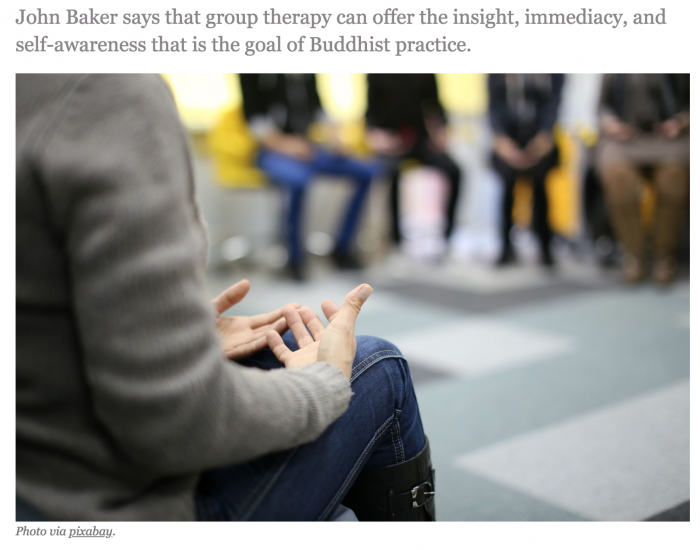 Group therapy can offer the insight, immediacy, and self-awareness that is the goal of Buddhist practice. Read the article here.