NYC Therapist Alison Pepper is a p
racticing bilingual therapist for 6 years, SIFI certified and meditation teacher.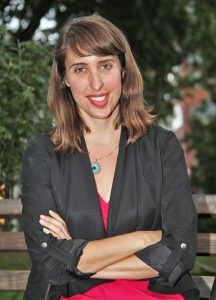 Alison has over 6 years of experience working with English and Spanish speaking clients in NYC. She treats children, tweens, teens, emerging adults, adults, couples, and families who may be adjusting to life changes or dealing with mental health issues; with an emphasis on trauma informed work. Alison is interested in taking an integrative approach to therapy by combining clients needs with traditional Western psychology such as: talk therapy, play therapy,  art therapy, internal family systems, and nature therapy with ancient Eastern traditions such as Tibetan Buddhism and Yoga.
I believe all people have the tools to heal ourselves; grow, learn, and reach our full potential. No matter what your age or life circumstances therapy is a safe space to do that work.
Specialties
Anxiety, Depression, Life Transition Issues, Relationship Issues, Trauma, PTSD, ADHD, Spiritual Impasses, Parenting, Meditation/Relaxation, Emotional Communication and Intimacy
Services
IFS (internal family systems)

Play, art, and music therapy

TFCBT (trauma focused cognitive behavioral therapy) and CBT 

Behavioral modification and home visits
About Therapist Alison
NYC Therapist and practicing clinician since 2012
Meditation instructor
Certified NeurOptimal® Neurofeedback Trainer
Available Sessions
Therapy with Neurofeedback
Therapy via Skype also available. Each session is 50 min. Call for pricing.
---
Read blog posts by Alison
A seasonal shift from summer into fall can be a time for adjustment for many. As you are are putting away your sandals and getting out your scarves you start to pay closer attention to how you feel now that the sun is rising later, setting earlier, and the air is cooler. Therapist, meditation teacher, and neurofeedback trainer, Alison Pepper LCSW, lays out 4 key ways to support yourself and your mental health this fall with radical self-care. Read More
Adults (parents, teachers, and yes, therapists too,) can be quick to assume that a child has ADHD.  If we are too quick to label a child as having ADHD we may be overlooking trauma and the effects of trauma on children.  We live in a society that favors this diagnosis  because there are well established medications to "treat" ADHD. Wouldn't it be easy and wonderful if a magic pill (like a stimulant) could solve all our child's problems and make their disruptive behaviors melt away? Though some children need and benefit from medication it is not my professional experience that ADHD medication resolves the symptoms in their entirety. Read more
Lets be real. Life can get busy. Work, more work, family obligations, school, hobbies, and the list goes on and on. So how do we find balance? How can we make time and space to relax and gain perspective? Relaxation and perspective can help us see things clearly and even be the catalyst for change at times in our lives.  Neurofeedback Trainer Coach, Alison explores this idea and have compiled a list of useful tools to help you relax. Read More
At our clinic we also provide neurofeeback therapy as a stand alone session or combined with talk therapy. NeurOptimal neurofeedback system is a 100% non-invasive and effective brain training method to alleviate symptoms from many conditions such as ADHD and ADD, anxiety and depression. Learn more about Neurofeedback at our other website here. 
Contact Alison
Fill out the form below to inquire about a session or call 

929-352-3504.
Click here to read our top articles about mental health written by our experienced therapists. Looking for therapy in New York? Learn more about all our NYC Therapists here.